Apple
Year:
2019 - 2021
Where:
Be Grizzlee (Media Arts Lab)
Client:
Apple
Role:
Adaptation, Design, Type-setting, Video Artworking, Motion Operator, Animation
From localising copy to creative editing, I have the privilege of working across a lot of Apple's video output.
From July 2019 to December 2021, it is likely that any video advertisement from Apple across Europe and beyond, I have typeset/animated the copy you have seen.
Due to mountains of NDAs, this work is
restricted.
Please get in touch for details/access.
If you have the password,
click here.
Coca-Cola Signature Mixers

Year: 2019
Where: Exposure
Client: The Coca-Cola Company
Role: Visual Design, Design Direction, Art Direction, Print Production, Artworking, Brand Development

For the first time in 134 years, Coca‑Cola has given access to its secret recipe, teaming up some of the world's leading bartenders, to enhance the formula with signature expertise.

Coca-Cola Signature Mixers

To launch the new product line, a toolkit of promotional assets were produced, with a look & feel to seperate it from the traditional Coca‑Cola brand.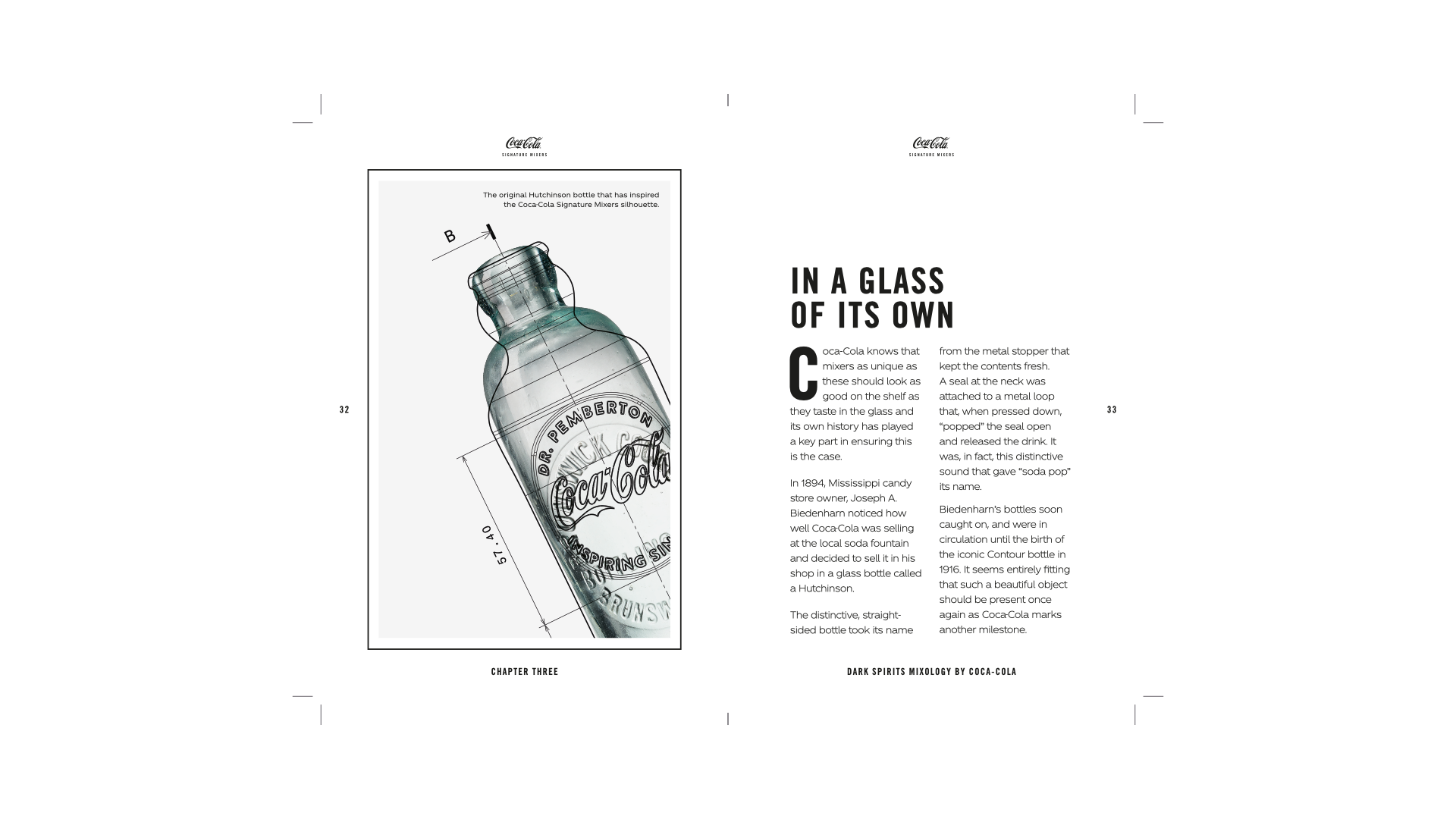 Good Nugget
Year:
2020
Where:
Freelance
Client:
Good Nugget
Role:
Visual Design, Animation, Edit
To launch the brand,
Good Nugget
wanted to encompass their positive values/narrative into a concise, snappy and attention-holding short film.
This also included producing a video that can be used across multiple forms of digital/social media.
#LetsSummer
Year:
2018
Where:
Exposure
Client:
Havaianas
Role:
Visual Design, Art Direction, Print Production, Artworking
Havaianas came to Exposure wanting to re‑establish the brand as a summer essential across Europe using a seeding kit destined for influencers hands.
To launch the
#LetsSummer
campaign we packaged the product in a designed experience with gifts to help the recipients' summer adventures.
LOCK OFF
Year:
2021
Where:
Be Grizzlee
Client:
Abdou & Akwasi
Role:
Visual Design, Animation, Edit, Type Setting, Audio Mixing
LOCK OFF is a short action crime drama in which a police raid proves ill-conceived.
For the credits, the original storyboards were recreated and used to feature alongside the figureheads of the production giving an extra flare to the end the film. Leading into the impressive cast list, working with the track to make sure all the beats were hit.
This was in addition to a handful of background VFX assets used in shots throughout the film.